OUR PROMISE
At Hudson & Fouquet, we believe that everyone should look and feel beautiful every day in between visits. That's why we promise to use only the very best professional personal care products - AND we promise to teach you how to use them.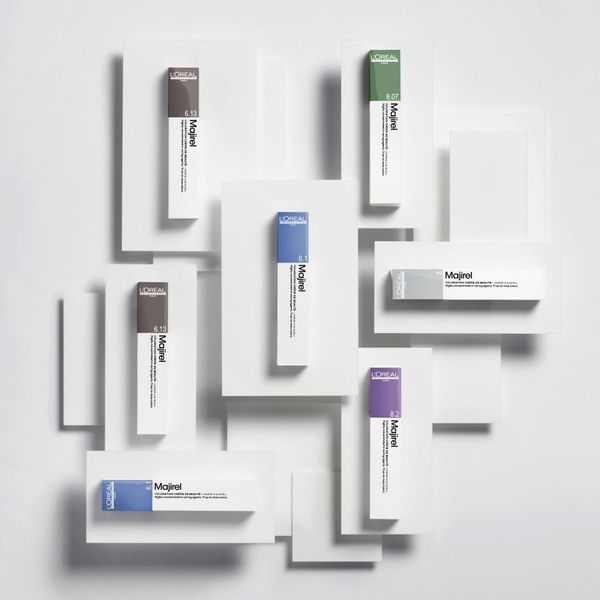 L'ORÉAL PROFESSIONNEL: PARIS
Innovative hair care and hair color products tested and approved by the biggest names in hairdressing. We constantly strive to maintain the highest standards of quality in terms of performance, comfort and safety.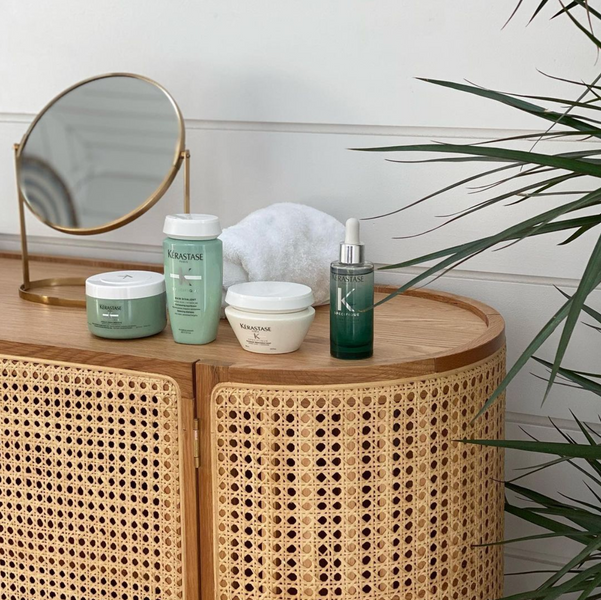 KÉRASTASE: SUSTAINABLE LUXURY
Everyone wants exceptional hair, but the solution is not the same for everyone. Hair type, scalp concerns, internal and external factors are some of the variables that can affect the health of the hair. It requires personal attention and expertise to resolve all of these factors into one very individual, yet perfect, head of hair. Kérastase creates innovative products and bespoke rituals for flawless results.
ORIBE: FOR THE HAIR OBSESSED
Oribe is a line of luxurious products that is unique in every category: gels that condition, oils that hold, sprays that don't flake, skincare-grade shampoos that prep hair for styling and gently balance the scalp, masques that have the richness and body of a lavish moisturizing cream. Each product is tested extensively backstage and on set to ensure that it outperforms everything else. Click the image to purchase online!
OLAPLEX: PROVEN TECHNOLOGY
OLAPLEX's patented Bond Building technology works on a molecular level. Bis-Aminopropyl Diglycol Dimaleate, a single molecule, dramatically improves the hair strength, protects from within, and provides immediate results for all hair types. Olaplex is a system that permanently rebuilds the damaged disulphide bonds in your hair that are broken during the chemical process. If you've over-bleached or had your hair highlighted for years, Olaplex allows you to rebuild the strength, structure and integrity of your hair; a 'reset' for your locks, if you will.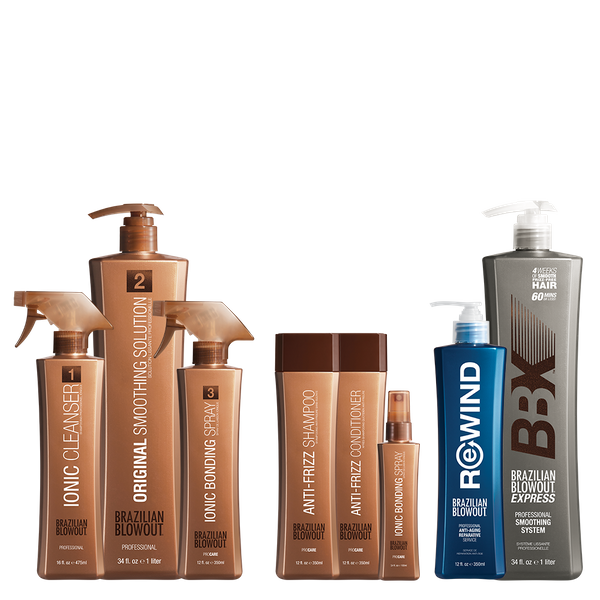 BRAZILIAN BLOWOUT: LIVE MORE. STRESS LESS.
Through the use of breakthrough bonding technologies, these customizable smoothing treatments actually improve the condition of the hair by creating a protective protein layer around the hair shaft to eliminate frizz and smooth the cuticle.